BACK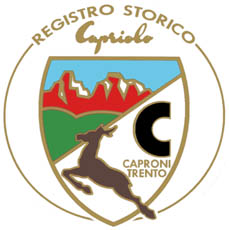 ITALIAN
1947-1964
Capriolo, later called Aeromere, was the name of the motorcycle production arm of the Italian aircraft company Aeromere or Aero-Caproni.
In 1958 the Capriolo company name was changed to Aeromere, which ceased production in 1964.
From 1953 to 1959 they also produced NSU engined machines named
Caproni-Vizzola
with models named Cavilux based on the Lux engine and Cavimax based on the NSU Max engine.