BACK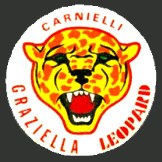 1931 - 1980's


Carnielli Moto Graziellan Folding Motorcycle (The name Graziella is Derived from the Latin nickname and common name of the Imperial age that means "graceful, pleasant, attractive." )
Carnielli was founded by Teodoro Carnielli in Casa di Vittorio Veneto, who at the beginning of 1931 made several models of light motorcycles with 98 cc and 200 cc with JAP 175 engines, Python 250 and 500 cc and Kuchen 350 and 500 cc. Between 1952 and 1953, constructed of 50 cc mopeds and light motorcycles with 75, 98 and 125 cc. There were different versions, all with two-stroke engines and using a 98 cc NSU engine, a 125 cc motoleggera and a scooter with the same displacement. The motorcycles were covered by the Victoria marque.
In 1965, they build a 65 cc two-stroke with three-speed gearbox scooter. In 1957, riding on mopeds with 48 cc Victory as well had Lambretta engines and also produced a moped in a sporty version named the Solitude that had a NSU engine. In 1968, the Moto Graziella with a Sachs 50 cc engine, remained on the market until they folded the eighties.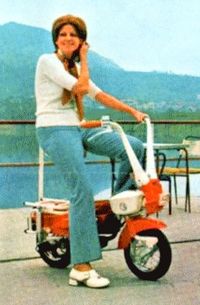 Carnielli Moto Graziellan Folding Motorcycle